Conférences et Team building aux Chalets Petry
Vous souhaitez un lieu qui sort de l'ordinaire pour votre prochain événement professionnel ? Séminaire, réunion d'entreprise, team building, ateliers de travail : réservez nos chalets !
Chalets Petry is an ideal venue in northern Luxembourg for small groups or businesses. Whether you are looking to organise strategic meetings with clients or colleagues, interactive workshops or even conferences for up to 30 participants, Chalets Petry will provide the right setting allowing you to focus, find inspiration, define new strategies and set ambitious goals.
Request additional information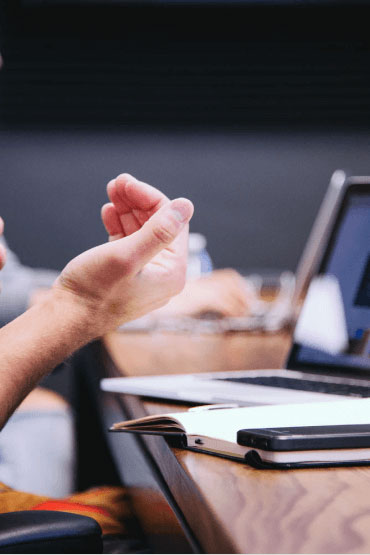 Our services
Take advantage of our inclusive package, which can be tailored to suit your needs. In addition to the provision of conference facilities, our services can cover catering and even a moment of relaxation, depending on your needs.
30-35 guests
Private car park
On-site accommodation
Included services
Conference room with flat-screen television
Comfortable chalet with private lounge and accommodation upon request
Paying services
Massage
Catering
Wine tasting
They have relied on our services






Request additional information